School Lunch Ideas For a Balanced Meal
Nancy: Did you get the lunchbox we talked about?
Me: Not yet, but I did order it online.
Nancy: Are you going to put an ice pack in his lunchbox?
Me: Nope. I never had an ice pack when I went to school. I grew up in Sri Lanka, and it gets very hot and humid there, so I'm sure his lunch will be fine.
This is the conversation I just had with my son's best friend's mom.
As my son is about to start his first day of kindergarten, my main focus seems to be school lunch ideas – how can I can provide a balanced meal in a lunchbox? I'm glad I am not the only one with this obsession—I see countless Facebook posts, Pinterest pages, and even the Tampa Bay Times also talking about easy DIY and school lunch ideas. My mind keeps racing a mile a minute trying to figure out what type of food I should make for him. Mac & cheese would take him too long to eat, rice would be messy, and would a sandwich be enough? He only has 20 minutes to eat.
With all my resources at my fingertips, I am able to figure out his first week of lunch (luckily he starts on a Wednesday, so I only need to focus on three days.)
Day 1: Ham and cheese sandwich with apples on the side. Water and some crackers. One cookie to make him happy.
Day 2: Chicken wrap with grapes cut in half. Water and handful of pistachios. A mini brownie, which is his favorite.
Day 3: Cheese sandwich with strawberries on the side. Water and some chips. One cookie to make him smile.
I will probably spend 20 minutes next Sunday making fish pastries (this is what we call shorteats in Sri Lanka) so I have Monday lunch covered. Now I have the first four lunches planned. I'm hopeful I can stay on track and make all of his lunches healthy ahead of time, making sure to give him new balanced meals every day that provide protein, vegetables and fruits.
I will also be following multiple blogs and Facebook pages to keep me motivated on what to make for lunch. Do you have any easy go-to back-to-school lunch recipes? Share your ideas with us on Twitter @MonsantoCo.
In case you are curious about my fish pastries, or shorteats, recipe, here is a quick DIY recipe. Just as an FYI, I don't measure the quantity of the ingredients—just use the amount that feels right.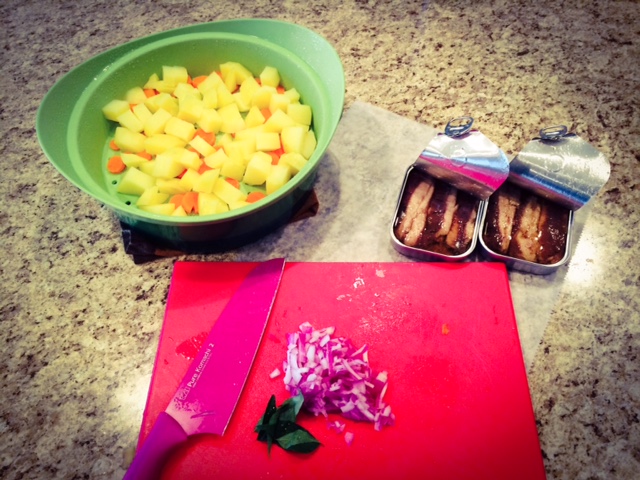 Step 1: Steam potatoes and carrots. Chop some onions and open two cans of fish (any kind will do). Also, I use curry leaves, but I know not everyone has access to them, so feel free to skip it.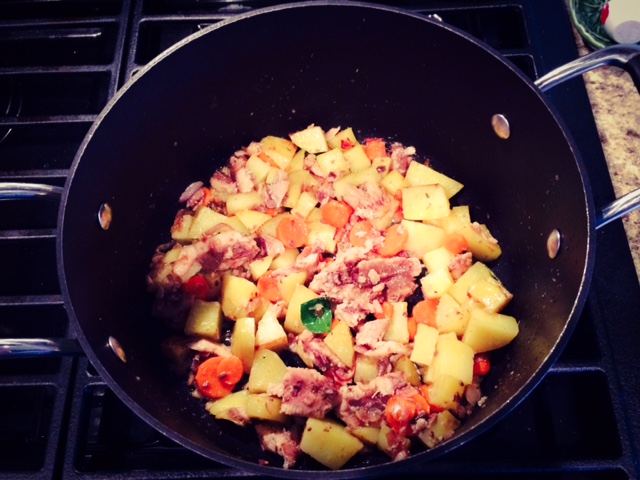 Step 2: Cook the ingredients in oil or butter for 5 minutes or so. Season with salt, turmeric, and/or curry powder.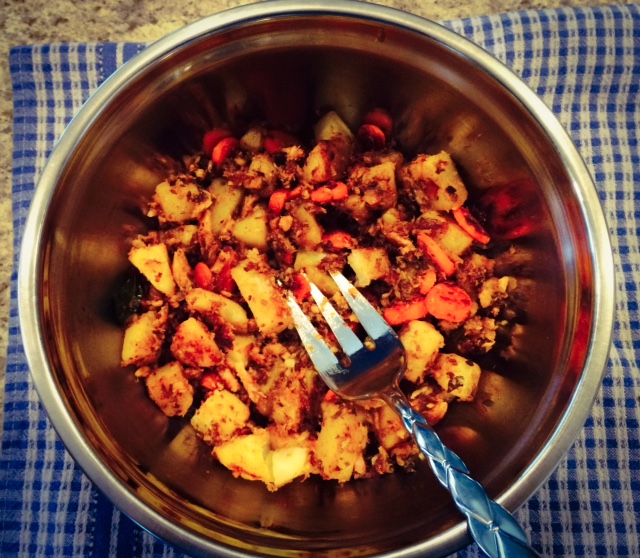 Step 3: Use a fork and mash the ingredients.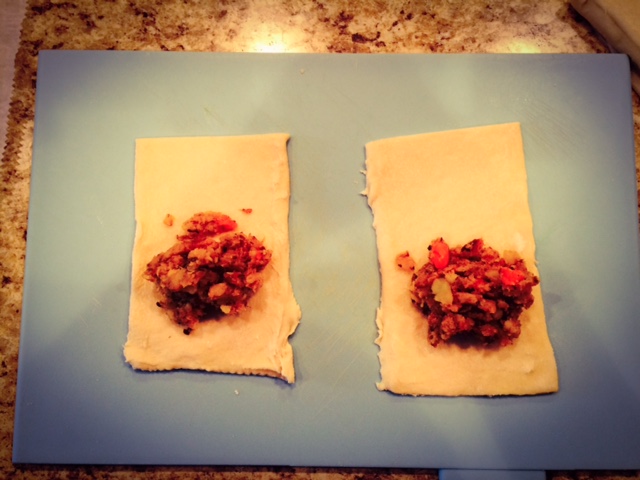 Step 4: Roll out pastry dough and put the filling on top.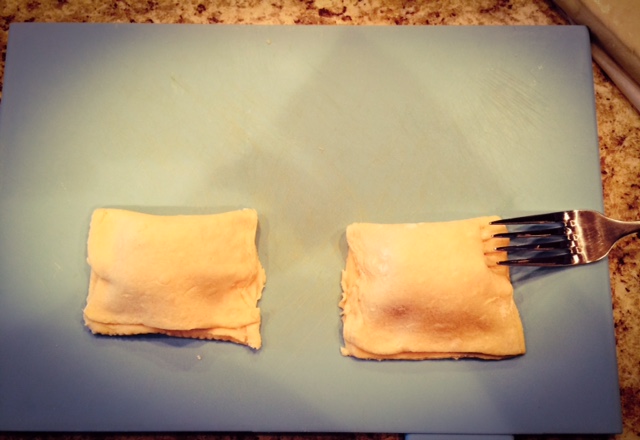 Step 5: Fold the pastry dough and use a fork to crimp the edging.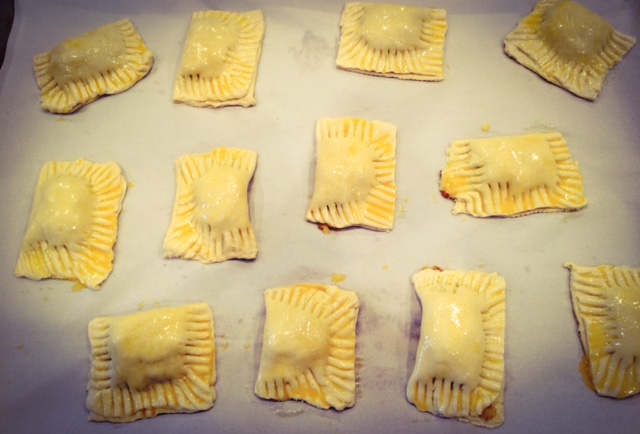 Step 6: Glaze with an egg yolk (optional).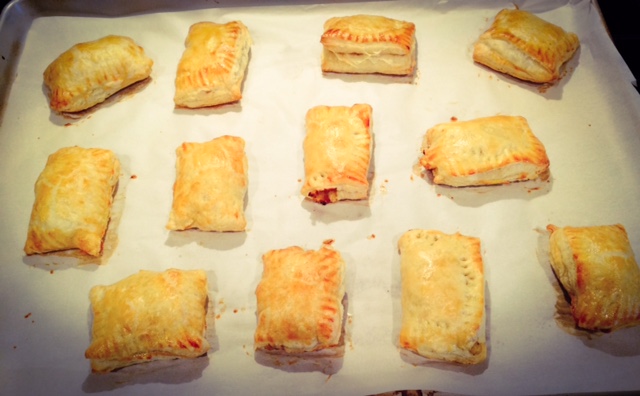 Bake in a 420 degree oven for 15 minutes, and then you're done!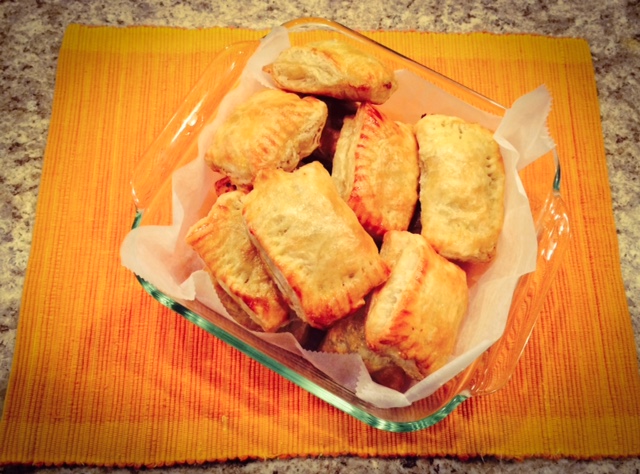 Follow me on Twitter @AgGirlWorld.
Additional Articles