How I Became a Scientist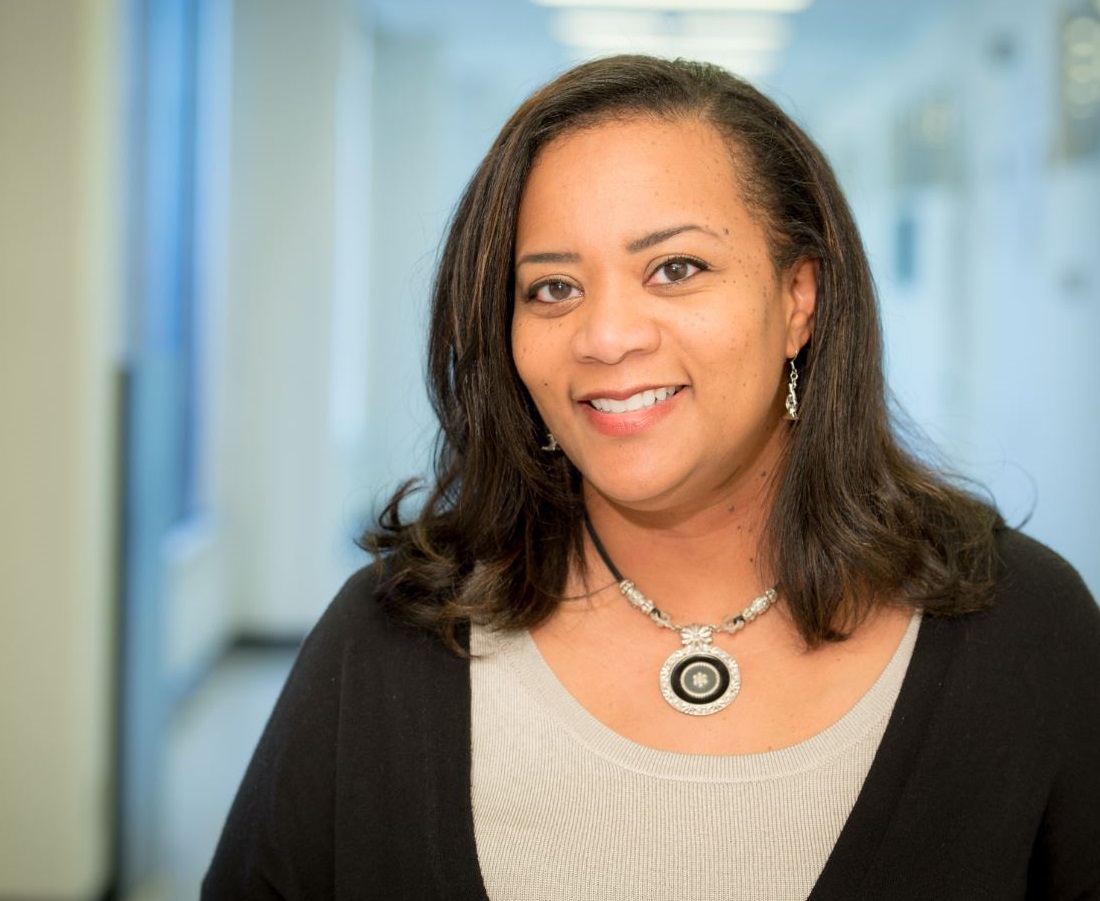 It goes without saying, but it can be difficult to summarize the totality of Black History Month in just a few paragraphs. This month is a time of reflection and recognition that allows all Americans to realize that African American history is American history. The appointing of this month serves as a personal reminder for me to contribute more to my community and teach the next generation of children about how to make a difference. I am an active STEM volunteer; Monsanto scientific ambassador; and I do scientific outreach at universities, high schools, elementary schools, and community organizations.
I have been interested in science since I was a little girl, and the inspirational men and women honored and celebrated throughout February served as a reminder throughout my childhood and schooling that I could be anything I wanted when I grew up. I was always a curious kid, constantly asking questions and wanting to dive deeper every time I learned something new. My interest in science was sparked, in part, by a Christmas gift I received from my parents when I was just 7-years-old.
My sisters and I couldn't wait to find out what our parents got us that year, so we did some snooping and found a department store receipt. I couldn't believe it; my parents had bought me my first microscope! That microscope was a stepping stone to exploring the world around me (as well as the first in what became an antique microscope collection). I earned my undergraduate and graduate degrees from the University of Michigan in Ann Arbor in biology and public health, which put me on the path toward scientific careers in academia, pharmaceuticals, and biotechnology.
At Monsanto, I currently lead training initiatives for the Regulatory Global Quality Team, overseeing personnel training development and delivery, document management systems administration, and QMS training strategies for Regulatory Sciences, Product Chemistry, and Brazil. Though my day job is in an office, I spend my free time in my community, teaching the next generation about the men and women who made a difference in science and inspired me to become a scientist.
It's important to me to speak with students who are interested in science, technology, engineering, and math (STEM), as well as those who think science isn't for them. During our talks, I often ask them what they think a scientist looks like, and the description is usually the same – old, Caucasian, male, glasses. A lot of research shows kids aren't inspired by people they can't relate to, and students are usually surprised to know that many scientists look like me.
The jobs of the future are in STEM, and these students need to be part of that future. One way to help foster that interest is by doing easy at-home experiments like kitchen chemistry. Critical thinking skills are another part of the puzzle. Kids often repeat what they hear other adults say without really thinking about what it means or if it's true. I encourage my kids to ask for evidence when they hear their friends say something that sounds a little off. Fact-based and critical thinking debates help the mind expand and can help students pursue careers in STEM fields.
Black History Month is a reminder that we need to provide all children with the opportunity to learn and grow by remembering the lives of people who can inspire us everyday to succeed through sacrifice, hope, commitment, and determination.
---
Sign up for our monthly newsletter and keep up with the conversation about food, sustainability, and the environment.
Additional Articles