Agriculture and Nature: Providing for Each Other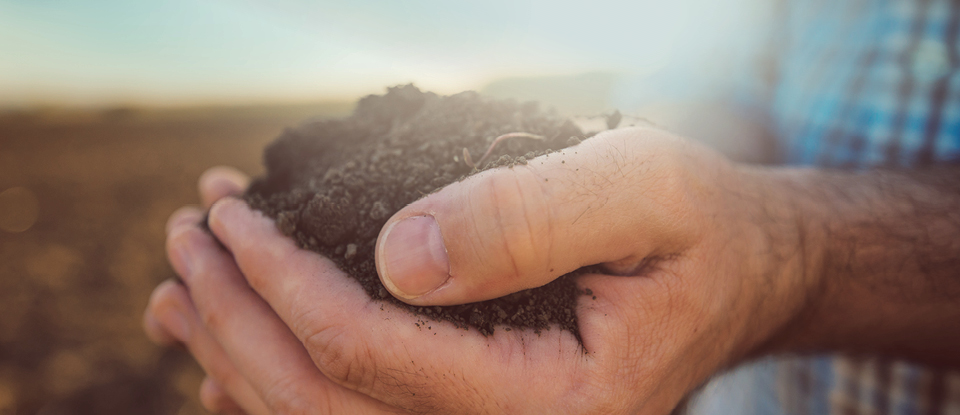 The Unpredictable Nature of Mother Nature
The fact that farming has evolved to support a world population in excess of seven billion people is nothing short of miraculous. One of the primary reasons for this success story is agriculture's ability to work in harmony with nature.
Agriculture is dependent on the gifts bestowed by Mother Nature: sunlight, rainfall, wind, and warmth. While these elements are all necessary to grow food and sustain civilization, too much of any of them can cause problems. Because of this, farmers try to learn from nature and adapt to changes in her rhythms.
Becoming Better Observers
At certain points in history, humans thought the Earth was the center of the universe and the world was flat. In each case, close and patient observation helped us learn otherwise.
The more we learn about those resources, the better we have become at conserving them. For farmers, this learning never stops.
Take tillage, for example. This is the process of plowing or otherwise turning the soil to prepare for planting. Through close and patient observation, we have learned that traditional tillage can sometimes contribute to topsoil erosion and decreased soil health. In response, farmers began to introduce conservation tillage methods in regions where it's feasible. These include no-till, reduced-till, and vertical till, each of which leaves some crop residue above ground to help reduce erosion and improve the health of the soil.
Modern Observation Tools
Recently, a new generation of digital tools and technologies has emerged in agriculture. The common thread linking them is observation and data collection. Computers, GPS satellites, sensors, and monitors all allow farmers to look at their operations from new perspectives. While these tools are powerful, the sheer quantity of data produced can reach the point where drawing conclusions is difficult.
In response, Monsanto and others in the industry are developing
data analytics tools
that can help farmers interpret their data, to make the most informed choices possible.
This farming evolution–moving from physical tools and processes to digital ones–has two primary benefits. First, it benefits Mother Nature by enabling farmers to produce the same amount of food with fewer resources and less of an impact on the environment. Second, using fewer resources benefits farmers by allowing them to become more efficient while maintaining the health of their operations.
Returning the Favor
For 10,000 years, agriculture has been the beneficiary of nature's generosity. As technology has evolved to include digital tools that help farmers learn ever more from nature, agriculture is now focused on returning the favor. At Monsanto, we are proud of the role we play in providing farmers with the most advanced tools, to help them be as efficient as possible. Today's farms are maintaining the incredible production potential developed during the 20th century, all while reducing inputs, improving soil health, and using less energy. Talk about making Mother proud.

//= get_field('hero_image_mobile') ?>