The Future of Food: A Scientist, Registered Dietitian, & Farmer Walk into a Bar…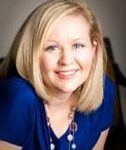 This past summer, I had the opportunity to attend the Aspen Ideas Festival held in sunny Aspen, Colorado. (Disclosure: Monsanto paid for my travel and registration.) The festival brought together thought leaders and innovators from around the world to meet and discuss major challenges involving food and agriculture, popular culture capitalism, and other topics. Due to my interest in nutrition and agriculture, I attended the "Future of Food: Our Planet, Our Plates" track where the session topics ranged from GMOs to vertical farming and plant-based proteins.
Because I typically attend dietetic conferences, I didn't know what to expect or what I would take away from the experience so I defaulted to my mantra:
1. Always treat the person sitting next to you like they are the smartest person in the room.
And…
2. If #1 fails, find the dessert table.
Little did I know that several times throughout the conference I was actually sitting next to the smartest person in the room, and I would only have to make my way to the dessert table once. The conference inspired a lot of great conversation and yielded a lot to ponder.
Here are my takeaways:
1. The future of food is about innovation, not issues. In the future, we probably won't be arguing about issues like GMOs or climate change. Instead, the future of food will involve focusing more on innovation. One of my favorite parts about the festival was hearing from entrepreneurs like David Rosenberg from AeroFarms. David talked about how vertical farming could be one tool in providing safe and nourishing crops. Hearing about the innovation in precision agriculture, seed technology and animal welfare makes me really excited about the future of food.
2. Even the smartest person in the room (or on the shuttle bus) doesn't have all the answers. I'm not kidding when I say that I think I sat next to the smartest person in the room on more than one occasion. Whether I was sitting next to them at the dinner table or sharing a shuttle ride, what I took away from those conversations is that I can always learn something new and I might even be able to teach them a thing or two. I had a great conversation about nutrition in ground beef and meat substitutes with a gentleman on the hotel shuttle. I had no idea I was talking to a respected Ag journalist, but he had lots of questions and even mentioned he learned something new because of our conversation.
3. The future of food includes registered dietitians. A scientist, a registered dietitian and a farmer walk into a bar. This might sound like the beginning of a joke, but I believe this dream team will be the key players in the future of food. Farmers and researchers are stepping out of their comfort zones and becoming better communicators, desiring a better connection with home cooks. And more dietitians are giving up their lab coats and stepping onto the farm to better help farmers and researchers communicate about how food is produced and how advances in technology can nourish and help solve hunger and malnutrition issues. Forming partnerships across the food system will be key in helping consumers build trust with farmers and food companies once again.
It's not everyday that I get to spend time with brilliant visionaries, but the unanticipated moments of hearing how industry experts can see a safer, more productive, and nutritious future for food is inspiring. It's time that all of us begin to recognize that the smartest people are not always the loudest voices, but the ones that will lead this industry into the future.
Additional Articles