International Women's Day: How to Bring Your Whole Self to Work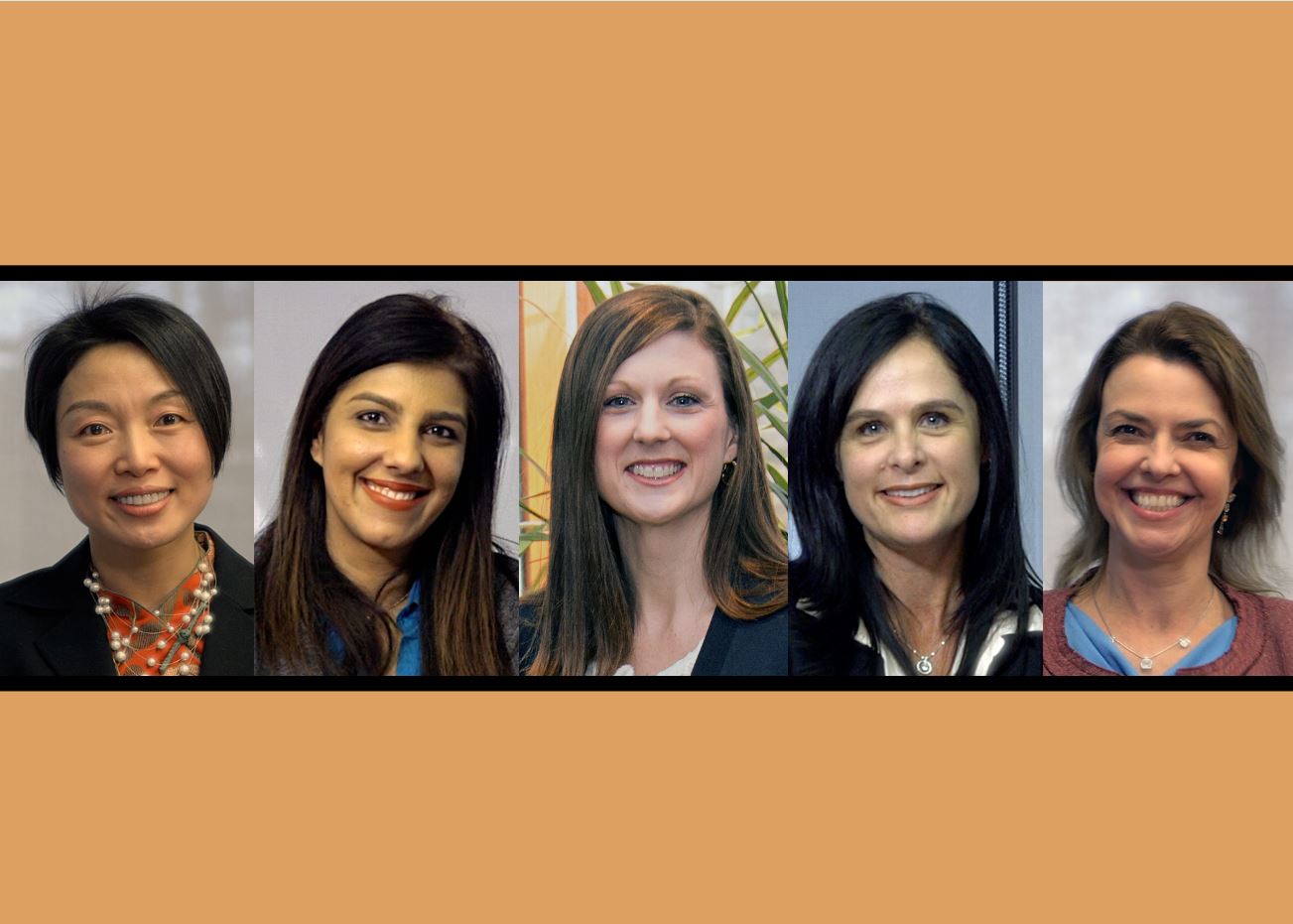 From L-R: Linda Jing, Malvika Jhangiani, Sara Miller, Elzandi Oosthuizen, and Gabriela Burian.
Each March, women are honored on International Women's Day. The day serves as a reminder and celebration of the achievements – social, economic, cultural, and political – by women throughout history.
In honor of this special day, we convened a diverse panel of female leaders at Monsanto to discuss what this day means to them, what it's like to be working woman in today's world, as well as some other topics. Our panelists are:
When you hear the phrase "working woman," what does that mean to you?
Elzandi: For me, it really means I can have it all. My husband and I have two beautiful girls, I have a loving, strong, supportive husband, and I'm having all of that while I'm going after my dreams. Now, in full transparency, none of that comes easy, but anything that's worth something has its challenges. So being a working woman means you can break through boundaries that society put on previous generations.
Sara: You mentioned having it all; you hear a lot of debate around that, and I always think, why is that a debate? Why do we have to have that conversation? To me, no matter who you are, you should be able to make the decisions that are best for you and your family, without the negative connotation with it.
Gabriela: I think it is more linked to the society, the social issues that we are facing, no matter the gender, our society is not equal. For me, this is why it's important to be a working woman. It's more about working with your femininity and your strength to make sure we all have a place at the table.
Malvika: I come from a little different background. At different points in time, my husband's career or mine takes a backseat to the other's. For me, it's not about having it all, that also applies to my husband. It's about having clear priorities, coming to work with your whole self, and giving everything to it.
How would you say Monsanto has supported bringing your whole self to work?
Malvika: Ten years ago my husband and I moved here from India. He joined Monsanto while we were over there and wanted to move to St. Louis for his job. Shortly after we moved, I joined the company, and I've had the opportunity to make some amazing friends who come from countries across the world. If you look at Gallup, they say one of the ways you can test whether a company is a great place to work is if employees have a best friend at work. And I do, and most of the people I work with do.
Elzandi: Something I would add to that – I think the phrase "having it all" is something that every woman must define for herself. You and your family need to decide what that means to you. The one thing that Monsanto brings to the conversation is they allow you to get creative. It's hard to have it all if you want to do everything the exact same way as previous generations. But in this company, they allow you to get creative and find new ways of doing things.
Linda: About five years ago, when I was about to give birth to my son, I worked an entire day and then gave birth that night. Before I left for hospital, I sent an email reminder to one person on my team to make sure to get something specific done the following Monday. After I left the hospital, two days later, I wanted to keep replying to emails. But I appreciate what my manager said to me. She said, "Linda, you have to stop working now. I'm going to ask everyone to take you off the distribution lists." And she was right. I really appreciate my manager at that time stepping up and making sure my focus was on my family.
Sara: When I started at Monsanto I was newly married and didn't have any kids. Since then, I've had three kids over the eight years that I've been here, and I will say that the thing I am blessed with most working here is the support and opportunity this company has given me to change as my priorities and lifestyle have changed.
"She took care of us kids, she took care of my grandparents, she also farmed – she was the main farmer in the family – and she also taught at a school in the village. But still, my father was perceived as the 'working man.'"
– Linda Jing
International Women's Day is March 8. What does that mean to each of you?
Gabriela: For me, a lot. When I was a child, my mother was part of a lot of organizations in Brazil, and it's a little sad to think that a lot of the same things she was advocating for, we are still advocating for 30 years later, like equal pay. We need to be bold for change.
Linda: This day is huge for women in China. For a long time in the Chinese history, women are considered the second gender. Gender equality was advocated after 1949, but still you see examples like my family. My mom did lot more work than my dad inside and outside the house. She took care of us kids, she took care of my grandparents, she also farmed – she was the main farmer in the family – and she also taught at a school in the village. But still, my father was perceived as the "working man," because he had a job at a state-owned enterprise and brings money back to the family. Therefore, International Women's Day means a lot to Chinese women. Most women get a half-day off from work, and many places are giving female employees small gifts like a silk scarf or even a bonus.
Sara: For me, it's an opportunity to hit pause and celebrate the strong women around us – colleagues, friends, and family.
Elzandi: I'm one of three daughters, raised in South Africa, where agriculture was and still is a white male-dominated world. But I was raised to believe there's nothing any man or person can do that I can't as well. It was up to me to decide what I want to do, I just needed to go and make it happen. Looking back on how I was raised, I was never aware of the challenges that women who have careers experience. But now, my perspective has changed, and it's really a day to look at the people around us and work together toward making it easier for future generations of women to have a successful career.
Malvika: I grew up in India, and similar to Linda's experience, there was a lot of focus on the men, but there has been a shift over the last few years to focus more on women in the workplace and their education to help empower women. Though we didn't celebrate International Women's Day growing up, I look at it now as an opportunity to celebrate women from all walks of life – whether you are a homemaker, a scientist, a salesperson, or even a student.
---
Sign up for our monthly newsletter and keep up with the conversation about food, sustainability, and the environment.
Additional Articles