Connecting with Those Helping to Bring People a Balanced Plate
Last year my friend and fellow registered dietitian, Monsanto employee Milton Stokes, asked me a question I have been thinking about all year:
"What does a balanced plate mean to you?"
If he had asked me that question fresh out of college, I probably would have given him a textbook answer–half of your plate should consist of fruits and vegetables; the other half should have a serving of lean protein and whole grains; and wash your meal down with a serving of low-fat milk. That sounds wonderful and balanced, right? The reality is that it's not always that easy to build a balanced plate, especially when so many people around the world are food insecure.
When I attended the Borlaug Dialogue at the World Food Prize in October, I was again reminded that the fight against hunger continues, and the definition of a balanced plate extends far beyond the U.S. dietary guidelines.
Growing up in Nebraska, you would think I would be aware of this significant event happening in a bordering state, but this was my first time attending the World Food Prize (Disclosure: Monsanto paid for my travel and registration). What I found, a mere three-hour drive from home, was a global perspective from leaders who are making innovative decisions throughout the world. Led by the legacy of Norman Borlaug, who won the Nobel Prize for his humanitarian efforts through developments in wheat genetics, Ambassador Ken Quinn has expanded this event to be the "Nobel Prize for Food and Agriculture."
The World Food Prize not only recognizes the heroes helping to solve world hunger, but it also brings together some of the world's best scientists and thought leaders on food and agriculture. It's rare to be in such a room with leaders of countries, academia, business leaders and students who are all inspired to change the world.
During Friday morning's breakfast session, the keynote speaker conveyed that we need "less talk and more action" in feeding the hungry. I'm not convinced he met the same people I did at this conference. The people I met all seemed to be committed to doing their part to help feed a growing population. In a roomful of people whose actions were motivating, I asked my table full of students what they were going to do with what they learned at the World Food Prize. One college student answered that she actually started a non-profit after attending the World Food Prize as a high school student the year before. I was surprised and inspired. This really made me evaluate my own world, can I be doing more?
One of my favorite panels focused on the subject of feeding a healthy world. Roger Beachy, founding director at the World Food Center at the University of California-Davis, mentioned that we should think of hunger not as a food shortage problem, but a nutrition shortage problem. As a dietitian, this is something that hits home. Even with 1.9 billion people overweight or obese, there are still 2 billion people suffering from malnutrition. As health professionals, we want people to have a balanced plate, but what I've learned is the definition of a balanced plate not only includes having enough food on the plate, but it's also influenced by geography and culture.
My experience at the World Food Prize made me realize that each of us has a role to play in the global challenge of hunger and nutrition. My role in helping consumers, patients and friends is helping them understand more about their food–who produces it, where it's produced, how it gets to your table–so they can build a balanced plate for themselves and their families. I came away from the event with a renewed sense of mission that my role as a dietitian is not insignificant. Even though you or I might not ever start a non-profit or win the World Food Prize, we can still use our talents and abilities to help those on the front lines of fighting hunger.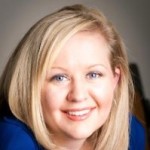 About the author
Amber Pankonin is a registered dietitian and agriculture communications consultant based in Lincoln, Nebraska. She specializes in social media consulting, recipe development, freelance writing, and food photography. Amber shares her love for food and nutrition at Stirlist.com, a blog that educates consumers about agriculture through recipes.
Additional Articles