Balanced Plate, Balanced Planet: Joining Hands on Big Issues
The challenge is clear.
The world's population is growing rapidly, but its resources are not. If we want affordable, balanced meals for our families, we need to work together to grow more food in a sustainable manner.
It can be done, but it won't be easy and no one organization will do it alone. Working collaboratively is a key way of addressing the fundamental challenge of feeding the world, so that many ideas can be discussed and multiple organizations can have a seat at the table. That's why we are working with farmers, researchers, nonprofits, universities and many others to develop a broad range of solutions to meet society's needs.
Every drop counts.
The fruits, vegetables and proteins we need and enjoy require a lot of water to produce. In fact, nearly 70 percent of all freshwater in the world is used by agriculture. As a member of the steering committee for the United Nations CEO Water Mandate, our company is committed to using water more efficiently and helping others do the same around the world.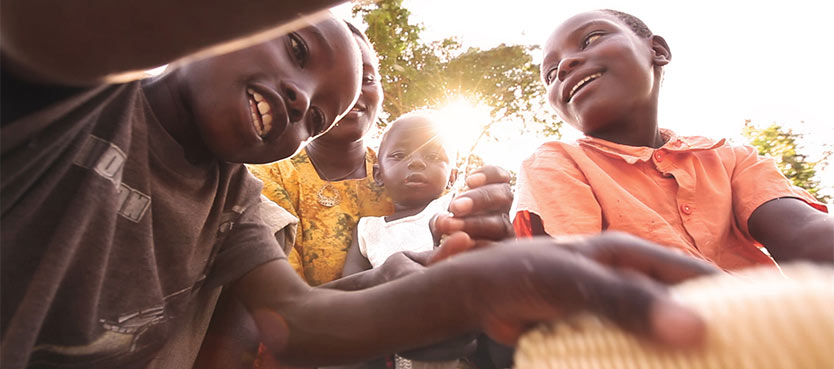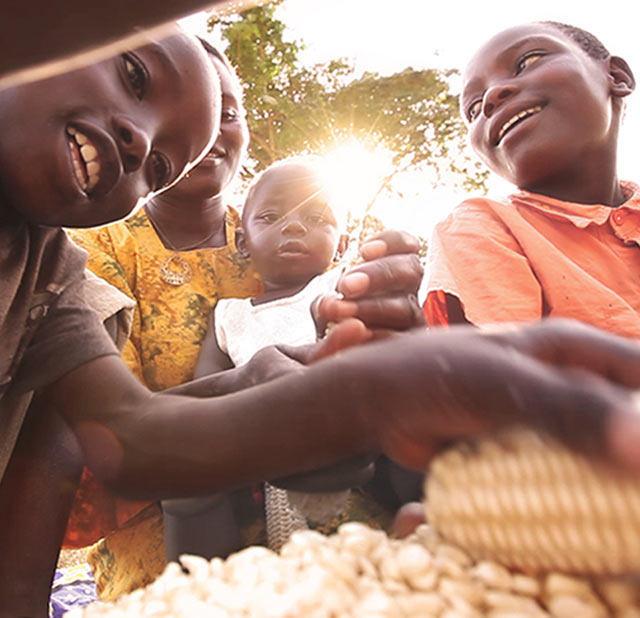 In Kenya — where a good harvest may mean the difference between being able to feed one's family or not — Water Efficient Maize for Africa (WEMA) is developing drought- and insect-resistant hybrid corn seed. More than a dozen organizations, including Monsanto, are partnering on the effort.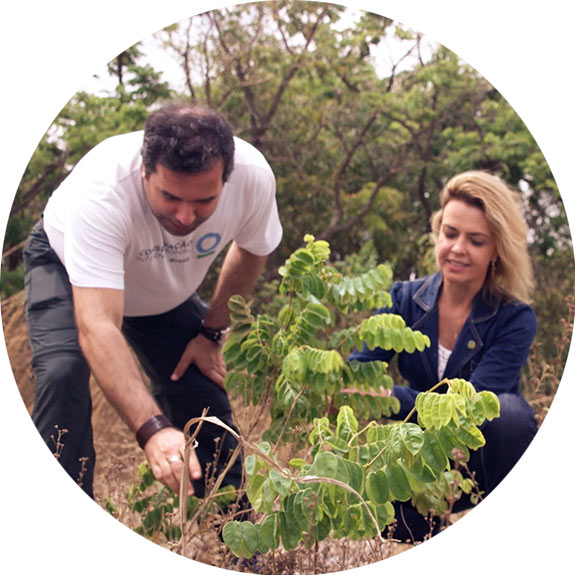 In the
Cerrado Plains Region of Brazil
, Conservation International and Monsanto are working with local communities and farmers on a reforestation project to help stem the movement of sediment into regional rivers. If left unchecked, this sediment would reduce the rivers' capacity to hold water used by communities and farmers alike.
Hardy soil, bountiful harvest.
As any gardening enthusiast knows, the secret to helping plants thrive is right under our feet: soil health. But healthy soil does more than just grow food — it also plays an important role in protecting our waterways and lessening other environmental impacts.
Monsanto is engaged in several partnerships dedicated to soil research and management:
Soil Health Partnership (SHP) — a multi-stakeholder initiative formed in 2014 by the National Corn Growers Association to provide farmers with data-driven recommendations to improve the productivity and sustainability of their farms. SHP, which has established a network of demonstration farms, is funded by the Walton Family Foundation and Monsanto and receives scientific advice from environmental groups.
Agronomic Science Foundation — new university research on soil health and crop productivity.
Resilient Economic Agricultural Practices (REAP) — a public-private partnership to sustain the USDA's important long-term soil research program, which was at risk of ending due to federal budget cuts.
A little knowledge goes a long way.
Especially when it comes to improving both harvests and livelihoods for smallholder farmers. A great case in point is the work being done in India.
With the support of India's Department of Agriculture, Monsanto India has reached more than 100,000 cotton farmers, many of them women, with training prior to planting, field visits and educational information. This project helped increase the cotton harvests of these smallholder farmers by an average of 15 percent to 20 percent.
Another notable project in India is our partnership with the International Maize and Wheat Improvement Center (CIMMYT) and Bihar Agricultural University to help farmers successfully grow corn during the dry season.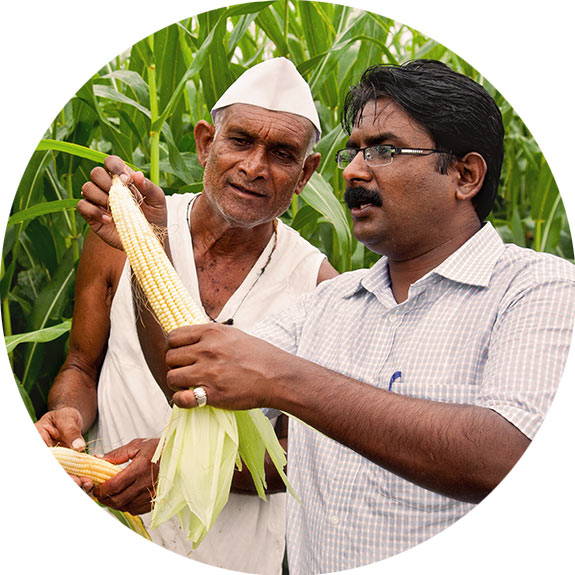 Honey bee health.
Without important pollinators like the honey bee, we would be unable to enjoy some of our favorite foods or our morning coffee. But a decline in the honey bee population in recent years is posing a threat to a nutritious, accessible food supply around the world.
The Honey Bee Health Coalition (HBHC) was established with the input of more than 30 other organizations involved in food, agriculture, government, conservation andbeekeeping. Dedicated to meaningful improvements to honey bee health, the HBHC unveiled the Bee Healthy Roadmap in 2014, which lays out specific priorities and actions members will take to improve the health of pollinators. We've also formed the Honey Bee Advisory Council, tapping into outside experts to help guide our own honey bee health research and outreach.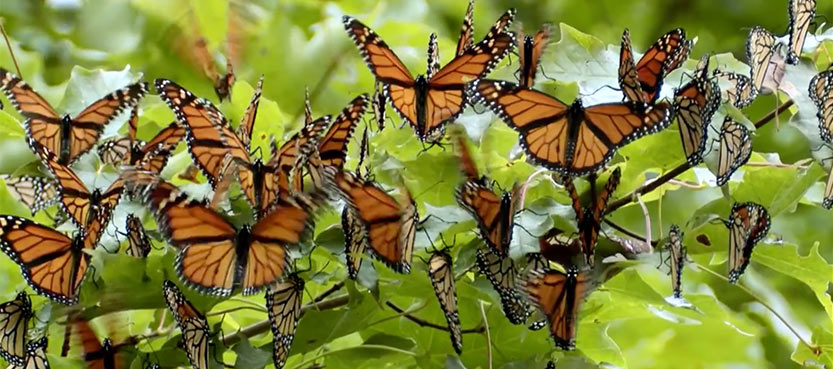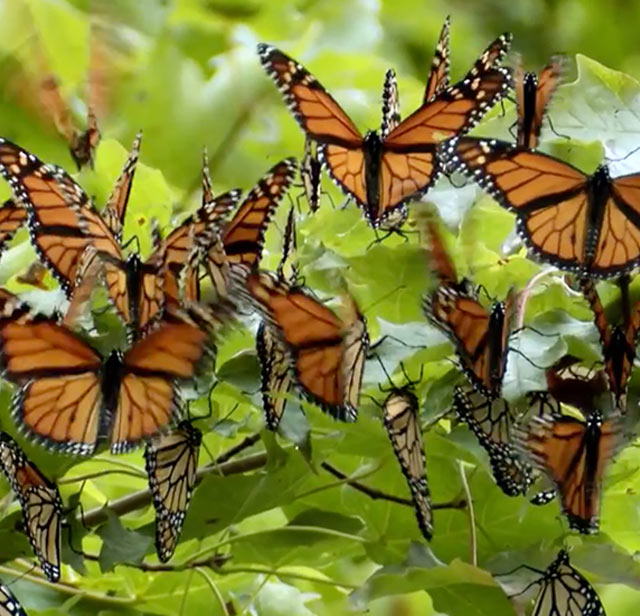 Restoring monarchs.
In addition to collaborations around honey bee health, we're also working with the National Fish and Wildlife Foundation and others to address fluctuations in monarch butterfly populations by providing habitat restoration, education and outreach, as well as milkweed seed and plant production.

Being part of a company that's part of something bigger is important. Monsanto is contributing to solutions that will help ensure that all of our children throughout the world can enjoy the bounty our planet has to offer while preserving its natural resources for future generations.

To find out more about these and other partnerships, check out the Monsanto 2014 Sustainability Report: From the Inside Out.

Sign up for our monthly newsletter and keep up with the conversation about food, sustainability and the environment.

//= get_field('hero_image_mobile') ?>