Aspen Ideas Festival: Why I Went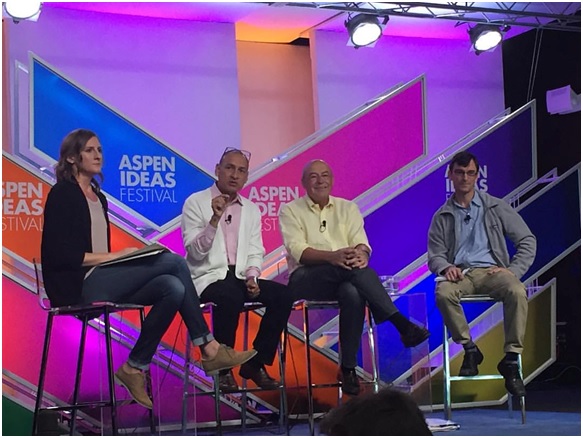 I was invited to attend this year's Aspen Ideas Festival in Colorado—a trip funded by Monsanto—as an Ideas Scholar. I agreed to attend so I could learn more about the future of food and how we can help create a more sustainable food supply to help nutritiously feed our world's growing population.
This festival did not disappoint. It was unlike any conference I've ever attended. It was a multi-disciplinary environment, with some of the world's brightest minds all aiming to inspire and engage one another.
As an Ideas Scholar, I was part of a diverse group of more than 300 leaders from all over the United States and 30 different countries. We were selected for our work, accomplishments, and ability to transform ideas into action. I'm extremely grateful for the opportunity to have been selected for my work and initiatives surrounding sustainable nutrition. It was energizing to meet such inspirational and passionate leaders from around the world.
Attending the Aspen Ideas Festival was absolutely one of the highlights of my year. The ability to connect with other leaders from around the world was both inspiring and insightful. From learning about vertical hydroponic urban farming to the future of sustainable agriculture initiatives – I left feeling invigorated. A major thanks to Monsanto for funding this experience!
Several Monsanto employees had the opportunity to sit on panels and discuss topics ranging from GMOs to the next food revolution. Check them out below.
---
Chris Vogliano is a registered dietitian who has a passion for creating a sustainable and waste-free food system that is healthy for both people and the planet. Chris has served as a research fellow for The Academy of Nutrition and Dietetics Foundation, was awarded the "Young Dietitian of the Year" award by the state of Washington, and was recognized as "Today's Dietitian Magazine's" 10 RDs who are making a difference.
Additional Articles