Restoring Monarch Butterfly Habitat
One of North America's Most Iconic Creatures
The life cycle and journey of the monarch butterfly is nothing short of amazing. Across multiple generations, monarchs make a 6,000-mile journey from Mexico in the spring, to the U.S. and Canada in the summer and back to Mexico in the fall.
Unfortunately, the number of monarchs making the trip to Mexico every fall varies annually, but has declined over the past two decades. Many factors, including the loss of milkweed in the United States, habitat loss in the Mexican forests, climate change and weather events all contribute.
Fortunately, those of us in agriculture can play a role in the effort to bring the monarch population back. Milkweed is the only plant monarchs seek out to lay their eggs and the primary food source for larvae. But milkweed and hundreds of other weeds compete with a farmer's crops for nutrients, water and sunlight.

---
Collaborating with Others
We're working with biodiversity experts from universities, farmers, conservation groups and government agencies across North America to restore the habitat and ecosystem for the monarch butterfly and other pollinators.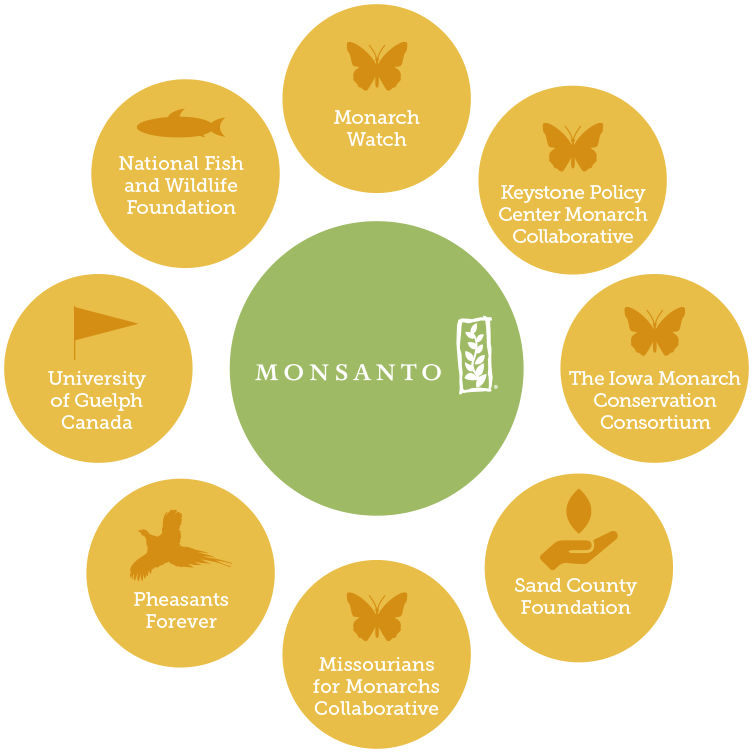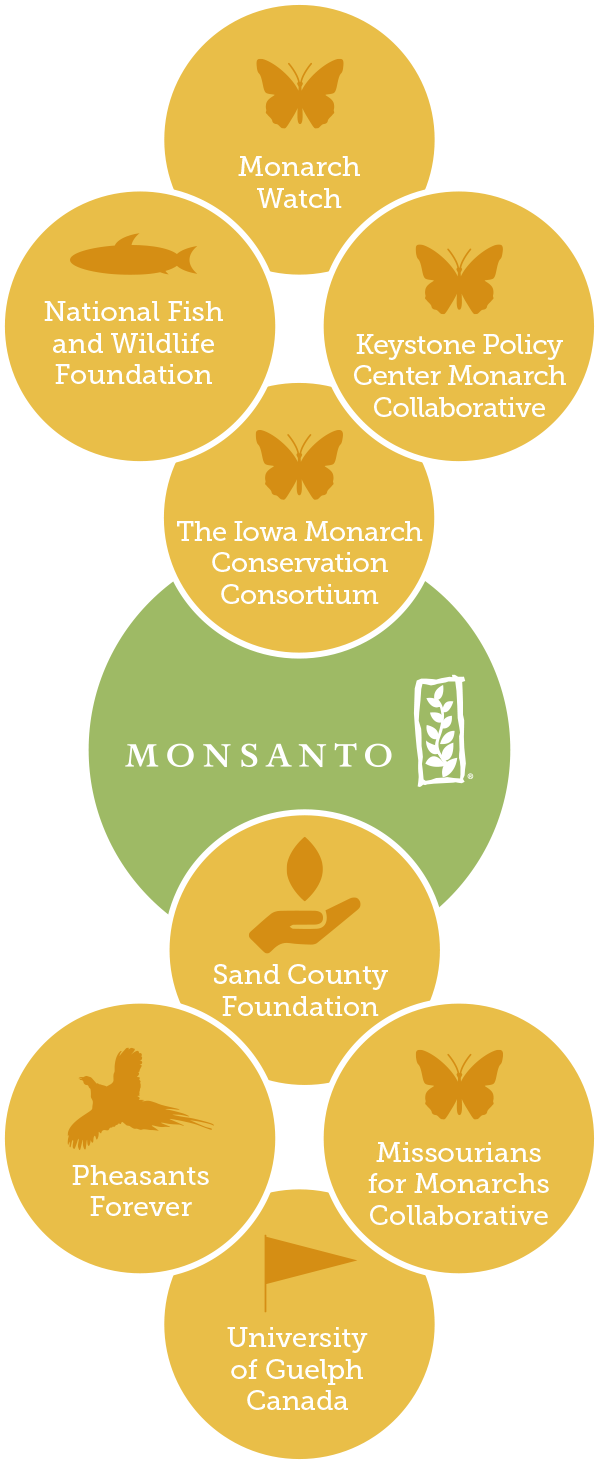 Our Efforts to Restore the Monarch
Research on habitat expansion and monitoring.
Plant milkweed along the monarch migration path.
Work with farmers and communities to increase the diversity of landscapes and provide more habitat for monarch butterflies.
---
Helping Monarchs Helps Maintain a Healthy, Diverse Ecosystem
The monarch butterfly plays a role in assisting with pollination of flowers and some crops. A healthy habitat is vital for biodiversity and biodiversity is important to sustainable farming.
Monarch habitat provides pollen and nectar that supports pollination of flowers and some crops. There are several botanical gardens and community gardens that provide information on adding milkweed to your garden. Learn more about Monsanto's commitment to collaborate with others for the monarch butterfly.